Love is patient and kind. Love is not jealous, it does not brag, and it is not proud. Love is not rude, is not selfish and does not get upset with others. Love does not count up wrongs that have been done. Love is not happy with evil but is happy with the truth. Love patiently accepts all things. Love patiently accepts all things. It always trusts, always hopes, and always remains strong.

1Cor: 13:4-7

I think this verse is very true but yet people don't always follow.Instead follow their own ways even me.I somehow hope my friend will grow up.I don't understand why that friend of mine break our friendship after 3 years now yet he still hates me i suppose.We haven't spoken for years, I miss talking to you sometimes but u might be angry with me for what reason I still don't know.
It is far better to forgive and forget than to resent and remember.
I was angry at you some time ago but now I just won't hate you and you will always remain in my heart as my good friend.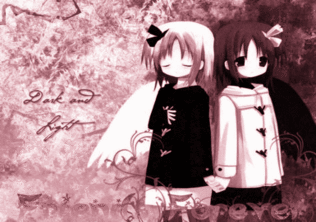 glitter-graphics.com